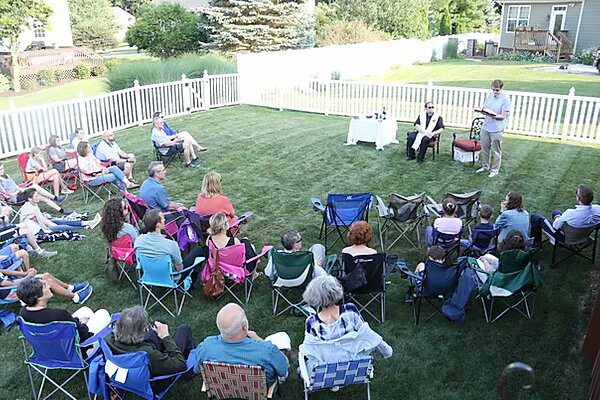 It's all about connecting disciples
Keeping with our Saint Paul Catholic Community goal of reconnecting our community, we realize that in a community our size, getting to know people and making connections can be difficult. Through the Neighborhood Mass Initiative, we seek to build a stronger sense of community, helping neighbors make connections and helping parishioners get to know one another. Through the building of this real-life social network, we hope to strengthen our communal notion of what it means to be church and strengthen the Valparaiso Catholic community.
The map below shows where our neighborhood Masses will be. Join us for as many of them as you like! Bring your lawn chairs and a dish to share. And always, pray for good weather, as all of our Neighborhood Masses are weather permitting.
Where are the Masses?