Located on Sturdy Road south of U.S. 30 on Valparaiso's south side, Saint Paul Cemetery has provided a peaceful, prayerful resting place for the faithful of the Saint Paul Catholic Community since 1867.
With its circular drives and arched arrangement of gravesites, Saint Paul Cemetery is a beautifully landscaped, ten-acre property featuring many mature trees and a prayerful chapel with modern stained-glass windows.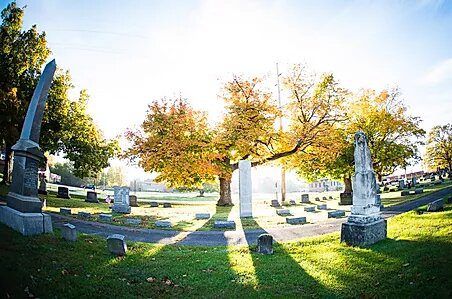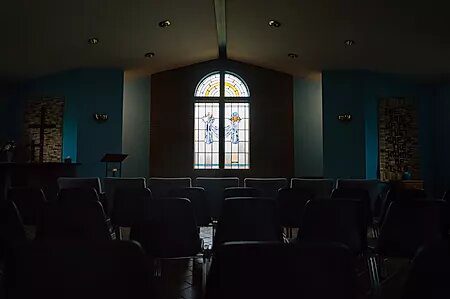 The headstones, some dating back to the mid-nineteenth century, tell myriad stories of amazingly long lives; tragically short lives; large, extended families; dignitaries; and more.
Saint Paul Cemetery is unique in that its care an maintenance is carried out by parishioners long-invested in the community and in Saint Paul Catholic Church.
Traditional gravesites and columbaria space for cremains are available. For more information, contact Mary Naillieux in the Parsh Office at (219) 464-4831.
For genealogists, nearly 80 percent of Saint Paul Cemetery is cataloged online by independent genealogy groups. To find a grave in our cemetery, please try this search engine.
If you need further assistance, please contact Mary Naillieux or Norma Torres in the Saint Paul Parish Office at (219) 464-4831.
Saint Paul Cemetery is available for your private prayer and visitation daily from 9 a.m. to 5 p.m.
Mass is held at Saint Paul Cemetery each Memorial Day at 9:30 a.m.