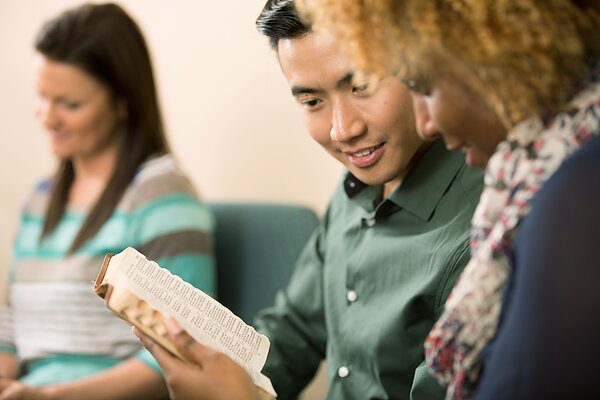 Adult Faith Enrichment Opportunities
Are you looking for a place to talk with other adults about things that really matter in life?
At Saint Paul, we believe that each of us continues growing all throughout this journey of life. Through continued faith sharing and study, we apply our religious education to making a difference in how we live our lives, raise our children, spend our money and engage in the dynamics of our Valparaiso community.
Our ongoing commitment to continue growing as disciples of Jesus Christ is all about enriching each of our faith lives and strengthening the Saint Paul Catholic Community.
It's about really knowing our faith and being signs of God's love and mercy to each other, to those who have stepped away from their faith and to those who have no church to call their family.
---
Upcoming Opportunities
Divorce and Beyond
Divorce and Beyond, a program of support for men and women who are divorced or have filed for divorce. Each session focuses on a different topic over ten weeks: the process of divorce, self-image, stress, anger, blame & guilt, loneliness, forgiveness, happiness and pathways to growth. Led by experienced facilitators, participants experience hope and healing by working through this emotional ordeal with the help of others.
What: A 10-Week Spring Program
When: TBD
Where: Saint Paul Catholic Church – Newman Room.
Contact the parish office at (219) 464-4831 or at office@saintpaulvalpo.org
Full of Grace
Women, find your purpose and feed your soul in a study designed just for you!
Come to this inspiration program. Join the facilitators for nine consecutive weeks in prayer and reflection using Sacred Scripture, Church documents, the Catechism of the Catholic Church, the lives of women saints and the example of Mary, our Spiritual Mother.
What: A 9-Week Program
When: TBD
Where: TBD
Contact the parish office at (219) 464-4831 or at office@saintpaulvalpo.org