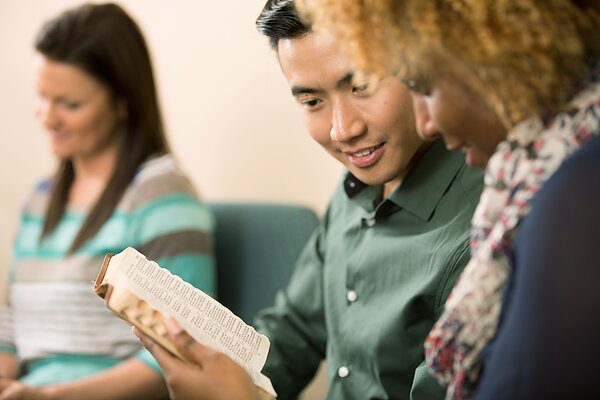 Adult Faith Enrichment Opportunities
Are you looking for a place to talk with other adults about things that really matter in life?
At Saint Paul, we believe that each of us continues growing all throughout this journey of life. Through continued faith sharing and study, we apply our religious education to making a difference in how we live our lives, raise our children, spend our money and engage in the dynamics of our Valparaiso community.
Our ongoing commitment to continue growing as disciples of Jesus Christ is all about enriching each of our faith lives and strengthening the Saint Paul Catholic Community.
It's about really knowing our faith and being signs of God's love and mercy to each other, to those who have stepped away from their faith and to those who have no church to call their family.
---