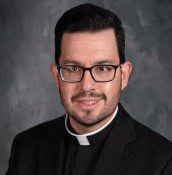 THANK YOU, FR. LEO!
The Saint Paul Catholic Community will miss you.
Fr. Leo Gajardo was ordained in 2006 and previously served at Saint Paul from 2010-2011. Fr. Leo was born in Santiago, Chile, and immigrated with his family to the United States in 1990. He did his undergraduate studies at Sacred Heart Major Seminary in Detroit, Mich., and completed his seminary formation at The Catholic University of America (CUA) in Washington, DC. After ordination, Father Leo received a licentiate in canon law from CUA and a doctorate in liturgical theology from the Pontifical University of the Holy Cross in Rome. From 2011 to 2021 he served as a seminary formator and taught graduate courses in canon law and liturgy.
Fr. Leo has been assigned Administrator at Saint Maria Goretti, Dyer IN.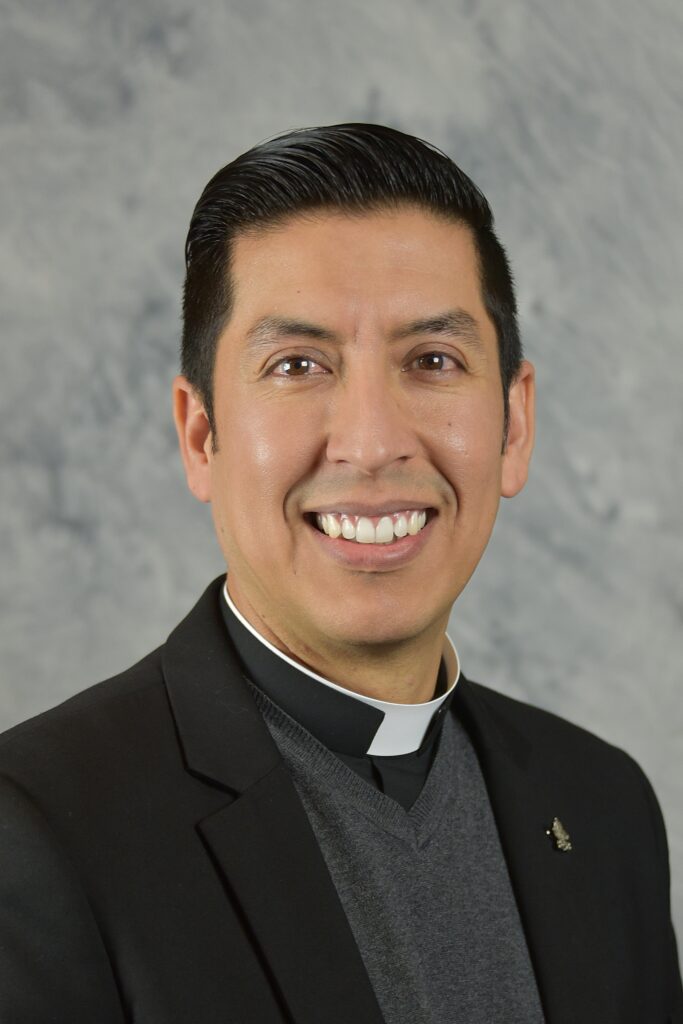 Welcome, Fr. Roque!
Fr. Roque Meraz was born in Durango, Mexico, the youngest of seven. He immigrated to the United States in 2000. Father attended College Seminary at Immaculate Heart of Mary Seminary, in Winona, MN, where he completed a Bachelor's Degree. After college graduation, Fr. Roque moved to Mexico City to continue his Theological studies and attended the Conciliar Seminary in Mexico City. Two years later, he transferred to St. Augustine Seminary in Toronto, Canada, where he concluded his Theological formation and earned a Bachelor's degree in Sacred Theology and a Masters in Divinity.
On June 12, 2015, Fr. Roque was ordained a priest by Bishop Donald Hying for the Diocese of Gary in Toronto, Canada. Immediately after, he was assigned Associate Pastor at St. Mary's Church in Bampton, Ontario. In 2016, Fr. Roque returned to the Diocese of Gary, where he was assigned Associate Pastor of St. Francis Xavier, in Lake Station, and St. Joseph the Worker, in Gary. A year later he was appointed Administrator of St. Joseph the Worker where he served for three years. Later, Fr. Roque went back to Mexico, for a year and a half, and returned to the Diocese of Gary where he was assigned Associate Pastor of St. Patrick, in Chesterton.
On July 1st, 2022, Fr. Roque will join St. Paul Catholic Church as Associate Pastor.  In his spare time, Fr. Roque loves to spend time with people and get to know them. He also likes long walks, reading, praying, and painting, but most of all he loves coffee…and Jesus.