Baptisms at Saint Paul
Congratulations on the birth of your child! We're looking forward to getting to know our newest disciple!
During the pandemic, Baptisms are scheduled every Sunday at three o'clock one baptism per Sunday. Below you will find the easy steps to baptize your child. If you have any further questions, please call Mary Naillieux at the parish office. (219) 464-4831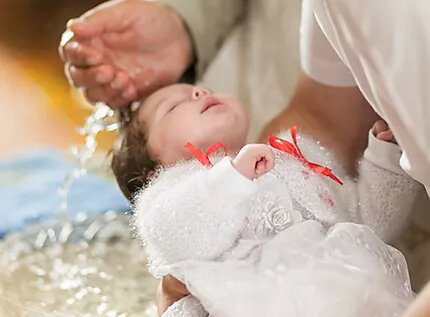 Step One: Call us and schedule a date & Baptism Preparation Class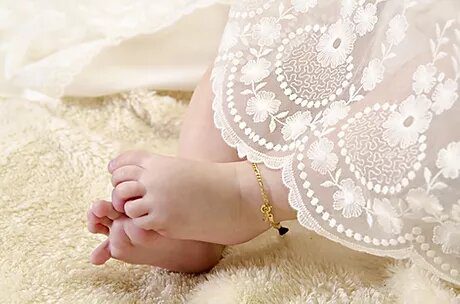 Contact the Church Office at (219) 464-4831 to schedule a baptism date.
Call the Religious Education Office at (219) 464-8502 to register for one of our Baptism Preparation Classes. Classes are be held Thursdays from 7 to 9 p.m. in the Saint Paul Church Social Hall.
Baptism Preparation Classes are set for:
January 7, 2021
March 4, 2021
May 6, 2021
July 1, 2021
September 2, 2021
November 4, 2021
The following Spanish language baptism classes will be held on Sundays from 2:30 to 3:30 p.m. in the Saint Paul Church Social Hall.
21 de Febrero 2021
18 de Abril 2021
20 de Junio 2021
15 de Agosto 2021
17 de Octubre 2021
19 de Diciembre 2021
Step Two: Choose Godparents who will help raise your little one in the faith
Here are some points to remember when selecting your godparents. Remember, at least one of them must be a practicing Catholic.